Out of all the writing assignments designed to reveal the student's academic writing skills, coursework is by far the most noteworthy one. In a way, a coursework combines requirements for all the academic papers, which means that a successful coursework demands much more than just high-quality writing. Check out some coursework writing tips and find out how you can get an excellent coursework every time you've got such a task to do.
Have your assignment crafted by experts
Order now
Study the requirements
It's no secret that every teacher uses different criteria to grade coursework papers, and it's important to step into the writing process with the knowledge of what your teacher is specifically looking for in the coursework.
Know the subject
It might seem like a writing tip that is too obvious, but many students underestimate the importance of proficiency in an academic subject they're writing a paper on. Plus, when you diligently attend the classes and carefully listen to the teacher, you're guaranteed to know more about the topic selection, structure, and other requirements of a coursework.
Create an outline
An outline is one of the essential requirements for most academic papers for a reason: it allows you to thoroughly map out the structure of the coursework and easily plan the final look of your paper. An outline is done after you finish the research and study the sources. At this point you can study coursework writing samples from other students, but plagiarism is considered to be a huge no-no for any teacher and you shouldn't resort to it to write a successful paper.
Get down to writing
Using the outline, begin writing your paper. It's always better to go slowly, thinking about every sentence, than to finish the coursework in one sitting only to spend the next few days editing and proofreading the text. Plus, if the deadline is tight, you simply may not have time for proofreading, which will negatively affect your academic goal if the paper lacks quality.
Creating reference page
The final step of your work is creating a reference page, where you list all the sources and material you've referenced in the paper in a format chosen by your school. Additionally, you can create an appendix for the terms and abbreviations that might confuse the reader. The last tip is optional, but it always positively influences your grade.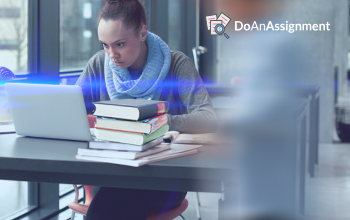 Just by looking at these coursework writing tips, it wouldn't be an exaggeration to say that writing a good coursework will likely be one of the most challenging things you'll have to encounter during your studies. That is why more and more students of all the academic levels prefer to get their courseworks from a reliable coursework writing service.
So what exactly do you get by having your coursework done by a professional academic writer? Well, first of all, you receive a life-saving solution that keeps you from failing a grade in case you don't have the time to write a coursework yourself. Second, you're guaranteed to get a top-notch coursework, done in accordance to all the requirements of your teacher, within the shortest possible time. Besides, it's a solution that hundreds of thousands of students swear by, and all these successful students can't be wrong!