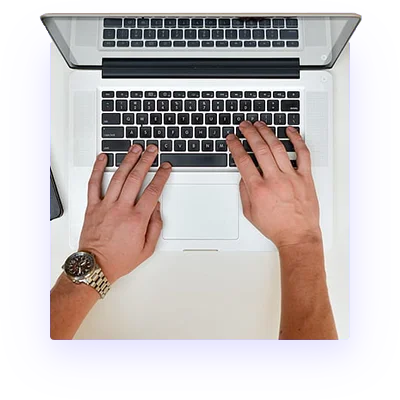 Reflection paper is quite a challenging task, so almost every student, who faces it feels desperate and depressed. Honestly speaking, it is quite difficult even for the most experienced students, because it requires lots of skills, inspiration and time. Even if you only work on reflection paper's thesis statement!
It is not surprising that more often students contact writing services. They ask how to write a reflection essay to make it interesting and readable. Our professional writers are always ready to offer you modern and unique solutions in writing a reflection essay you can be proud of!
In this guide, we will give you all the necessary details on writing a reflection paper and hopefully you will no longer consider such task a tough nut.
What is a Reflection Paper?
If you truly want to know how to write a reflection paper, you should start with its meaning. It is an academic assignment, which consists of your own thoughts on a subject.
It can be a movie, person, book, event, picture, etc. You can also discuss a date, vacation, experience or any other topic you find interesting.
Such an essay should consist of two main sections:
Description. You should start by setting a scene. Here you explain the event or subject using facts;
Your personal opinion, where you access your own experience.
Learn How to Write a Critical Reflection Paper
Essay writing always starts with the peculiarities of the paper's type. In our case, you need to remember that through your work you present an ability to observe, ask correct questions, evaluate the experience and use various academic techniques to render a clear message.
To write a reflection paper of the highest quality, we offer you following these steps:
Describe an experience by rendering details of the object or event;
Examine described experience, using not only your own position but also academic content with evaluations, assumptions, knowing the context and comprehensive analysis;
Understand new knowledge by answering the following questions:

What did you learn?
Where can you apply further information and skills?
How may your readers feel about your experience?
Get your reflection paper starting at just C$10.00 per page. Just fill out the form, press the button, and have no worries!
Want your voice to count in? Send us your review with all the details.
order now
By clicking "Order now", you agree to our terms of service and privacy policy. We'll occasionally send you promo and account related emails.
How to Start a Reflection Paper to Hook the Reader
Learn how to write a reflective essay using the following tips:
Use a descriptive approach, when rendering the story. The audience should understand what the general idea is;
Your style should be narrative but formal because it is an academic assignment;
Follow the classical structure: introduction, main paragraphs, conclusion;
Never limit your work to presenting personal thoughts. There should be enough facts and general information to make the paper useful and credible;
Although a reflective essay is about your own experience, it is not a letter to your grandma, so it shouldn't be too personal;
The chosen experience should fit your topic. You may feel tempted to write as much as you can but try to limit yourself to a few relevant events;
Keep a plan of your work in head and work on every section steadily. There is no need to write the whole paper at once;
To write a good academic paper, you need to follow an accepted structure because all of your thoughts should be logical and clear.
Reflection Essay Structure
Even a high school student knows that following a certain format and structure is the only way to make your thoughts clear and understandable.
Reflection essays are not an exception. This type of academic paper requires obeying some rules because it is easy to get lost in thoughts and lose track of the task.
If your teacher didn't give you any recommendations, it is necessary to stick to regular requirements, like:
Double spaces;
The 1-inch margin on every side;
Times New Roman 12pt.;
The title is the header, situated on the left top of the page;
Page numbers are situated on the right top;
The title page should include paper's title, name, and surname, school name;
Abstract and reference page should be present.
Writing a Reflection Paper Outline
Outline of such paper is very simple and is made up of three main parts:
Introduction, which consists of a paragraph or two;
Main paragraphs with detailed descriptions;
Conclusion.
Working on the Introduction of a Reflection Paper
Now, when you know the definition of the task and its main peculiarities, it is the right time to work on the first section. Make sure you have come up with a proper topic and always try to choose your life experience because it is much simpler to discuss than a movie, a book or a piece of art.
In the introductory section, you should briefly present your ideas and thoughts, explaining what your further paragraphs will be about. Don't forget about a hook!
Nice Conclusion Improves the Impression
When body paragraphs are ready, it is time to write conclusions. Paraphrase your thesis statement, enumerate main facts and arguments, encouraging readers to reflect on their own experience on the topic.
How to Write a Reflection Paper on a Book
When you are asked to write a paper on a book, not on personal experience, it is important to keep in mind the following peculiarities:
Its goal is to learn and explore;
Its goal is to learn and explore;
Critical thinking and not just retelling the story;
Following clear standards and requirements.
How to Write a Course Reflection Paper?
Sometimes you may be asked to write a reflection essay on a certain course. This task may be as challenging as a research paper, so you must stick to the following steps:
Give a summary of the course and explain why you decided to take it;
Introduce the reader to the concepts and theories;
Express your own feelings regarding the course and tell how it influenced your life;
Was the course useful?
How to Write a Reflection Paper on an Interview
If you read a template of a book, event or interview reflection essay you will see that the structure is nearly the same. Make sure your introduction contains hints about the conclusion and always stick to personal experience, not only to facts.
Remember, in this type of writing you are allowed to use 'I', as well as quotations. You can always talk about negative influences, not just about positive ones. When working on an interview, try to make sure that every phrase or answer is rendered correctly.
Reflection Paper Online Writing Service
If academic writing is not your strong side, you can always contact us! We are a team of professional writers, who can complete any type of an assignment not depending on the difficulty, deadlines, and size. Order any academic task and enjoy your free time!
Reflection Paper Example
To get familiar with college assignments and to learn about another opinion on the topic, you can always download a ready example.