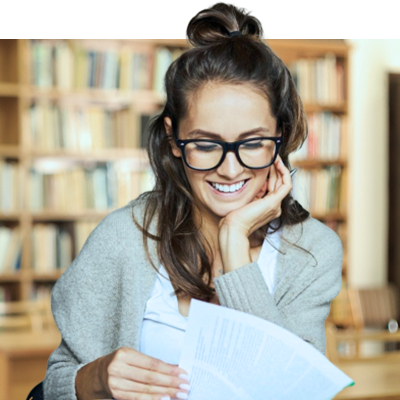 What Exactly Is Critical Writing?
A critical thinking essay requires you to critically analyze any political or current event, book, play, historical event, argument, or social phenomenon. This type of written assignment is very important not only for your current academic progress, but also for every aspect of your life in the future. When writing a critical thinking paper, you acquire essential critical thinking skills, which will help you at every stage of your studies and career. Every day you will have to make decisions based on critical thinking, that is why it's so important to learn how to do it earlier in your life.
Moreover, critical thinking essay writing will improve your research skills, which are among the most important skills for a student. You'll need to do plenty of research for every subject you study, so make sure to do as much research as it takes to create a solid foundation for critical thinking essay.
Custom Writing Services Online
Our professional writers have experience in any field so you may be sure your paper will be flawless and unique. Do not hesitate! Choose our services and save your time and money!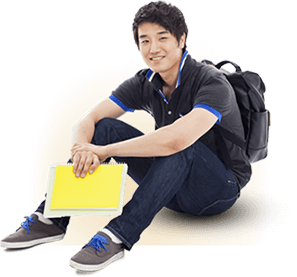 Tips for Preparing to Write
The thought process preceding writing a critical thinking essay is a complex one: if you have little to no experience with this type of college paper, you may find it hard to form an effective working strategy. Luckily, you are not out of options - check out this comprehensive guide to writing a critical thinking paper, which will explain the art of writing an essay and improve your critical thinking abilities! In short, the process of writing a critical thinking paper consists of the following steps:
Choosing an interesting topic;
Doing large amounts of research;
Creating an outline for the paper;
Writing the essay;
Doing a final revision.
On paper, this critical thinking instruction seems pretty straightforward, but in reality, every step of a critical paper writing process requires plenty of knowledge and effort from you. Perhaps, the most crucial stage is the stage where you choose a topic, and here are a few tips on how to choose the best possible topic for your essay.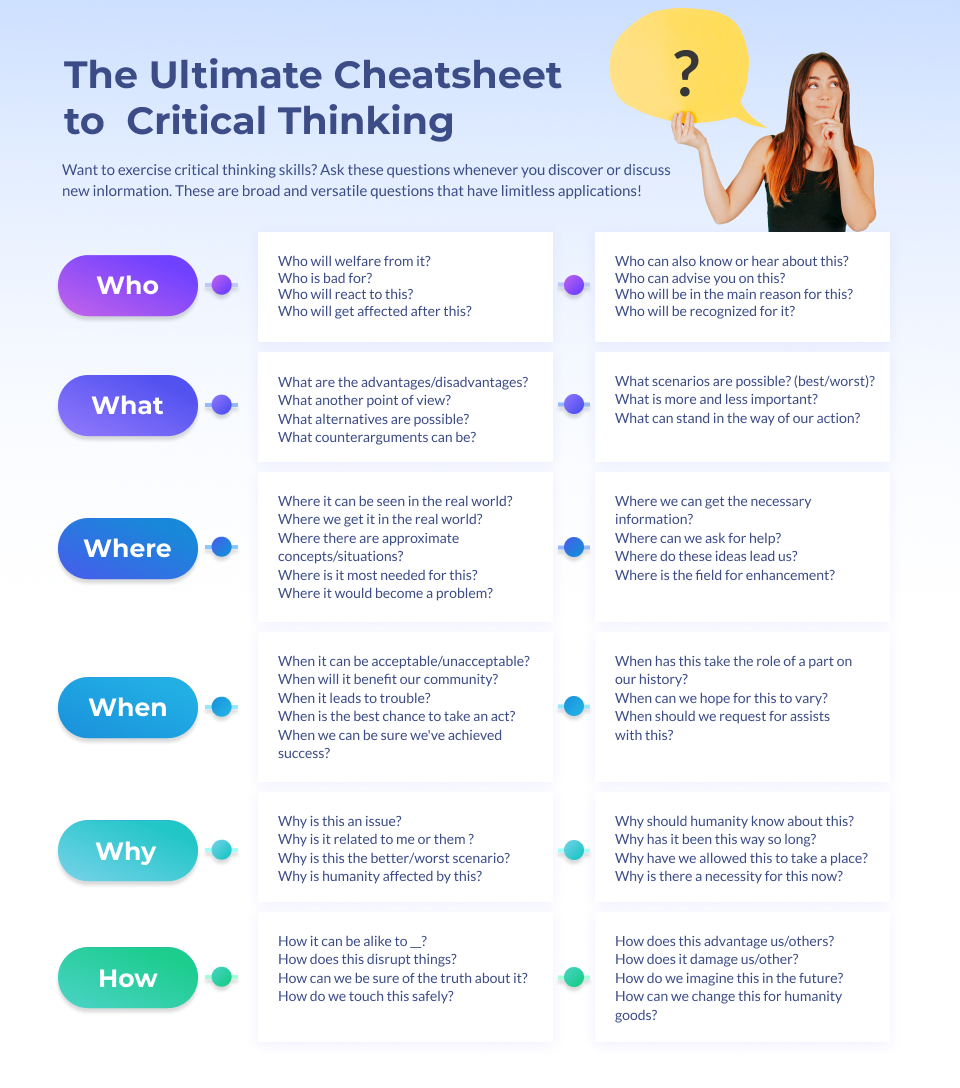 1. Pick a topic you personally find interesting
There is nothing more discouraging for your thought process than being stuck with a topic you have absolutely no interest in. Being at least slightly intrigued by the topic of your essay results in much more efficient writing.
2. Pick a topic that will interest your readers
When writing a critical paper, you always need to imagine your audience, even if you know the paper is only going to be read by your instructor. Think about the things your target audience wants to read about and use them as a topic.
3. Pick a topic that you can write about
Even though the objective of a critical essay is to demonstrate your critical thinking skills, there is also one important requirement to follow - the word count. If the topic is too narrow or underrepresented in the literature, you'll have trouble meeting the word count.
4. Pick a topic that stimulates critical thinking
After all, you are writing a critical thinking essay using your critical thinking expertise, which is why the topic you choose needs to stimulate you to think critically and perform the analysis required for a quality paper.
5. Pick a topic that is beneficial for your audience
No matter which topic and subject you're working with, the critical thinking paper you produce shouldn't just showcase your writing and analysis skills - it also needs to have some benefits for the reader and the scientific community.
6. Pick a topic from a field you find interesting
If you haven't been assigned a topic for your critical thinking essay and are absolutely free to choose any topic you like, remember that the topic itself matters as much as the field. There are numerous fascinating topics in every field, from technology to human studies.
Some great critical thinking topics for you!
Crime Critical Essay Topics
Can we treat abortion as a crime?
Why does the police react differently to the similar crimes in different locations?
Are harsher penalties effective in curbing white collar crime?
Why do people engage in criminal behavior?
Culture Critical Essay Topics
Does the culture of silence affect accountability among cops?
How does family structure affect youth hang sub-culture?
Economics Critical Essay Topics
What is the place of cultural values in explaining economic development?
Does urbanization result in the misuse of resources does education influence economic development?
Does public debt affect private investments?
Sports Critical Thinking Essay Topics
Does participation in sports keep teens out of trouble?
Are children changing positively when doing sports?
Is swimming the only activity which trains every group of muscles?
Doping: Why do athletes and sportsmen use performance enhancing drugs?
If you've hit a writer's block and can't find the ideal topic for your critical thinking paper, here is a list of critical essay topics from the most popular subjects - use one in your next critical paper or get inspired to find your ideal topic!
Today more and more students struggle with writing a critical thinking paper for a number of reasons: whether it's the lack of time, more important assignment that needs to be completed, or simply the fact that some are just not critical thinkers, it's totally normal for students to look for expert-level writing help. Get help with your critical thinking reflection paper from professional academic writers today!
The Principles of Formatting Critical Papers
Whether you're writing a term paper, a research paper, or a critical thinking paper, one of the biggest components of your grade is the formatting - in fact, some teachers believe proper formatting is ⅓ of the student's grade. That is why you need to not only invest in the writing, but also consider properly formatting your paper.
Normally, you will be given instructions by your teacher that will also contain the requirements for the format you should use. These requirements can be quite complicated, so many students resort to seeing at least one example of a paper in a particular format. However, you can go one step further and make the job of formatting your critical essay significantly easier by using a critical thinking paper template.
The Template
Like many other types of written assignments, a critical paper consists of three important parts: introduction, body paragraphs, and conclusion:
The introduction needs to present your paper to the audience. It needs to include some background on the problem, ideas expanding the topic, and a thesis statement, which will act as the backbone of your whole essay.
The body paragraphs need to further expand on the ideas you presented in the introduction. A typical critical essay contains three body paragraphs, each detailing a separate idea. The paragraphs should also contain the evidence and arguments to support the ideas.
The conclusion doesn't need to introduce any new ideas, but it has to thoroughly summarize everything you've said before. When writing a conclusion, think of it as a way to present the entire paper to someone who only has the time to read the conclusion.
So how many pages should critical essay contain? This is a question that can only be answered by your instructor or someone who assigns a critical paper to you. The requirements for the word and page count of a critical thinking paper differ from school to school: some students have to write 5-7 page essays, while in other schools 25-page critical essays are considered to be a standard. In any case, with our writing tips you will never feel lost when writing a critical thinking essay of any length!